Product Overview:

This Giant Plush Teddy Bear has the characteristics of a lifelike and cute bear shape, soft to the touch, easy to clean, strong decoration, high safety, and widely applicable to people. A great gift for children, home decor, or just as a big, cuddly gift.
Product Specifications:

Category: Plush peripheral derivatives
Modeling Category: Animals
Product Design: Cartoon
Animal Category: Bear
Plush Classification: cloth
Cartoon, anime type
Color: light brown, dark brown, gray
Height: bear's paw, 0.8 m, 1 m, 1.3 m, 1.6 m, 2 m, 2.6 m, 3.4

Notes:
1, This is a semi-finished product which means that that the bear will need to be filled with PP cotton or other safe filling material. 
2. Note that the bear's nose is not filled.
NOTE: Please see our Premium Polyester Fiber Furniture & Doll stuffing for filling.
Package Content:

1 x Teddy bear leather shell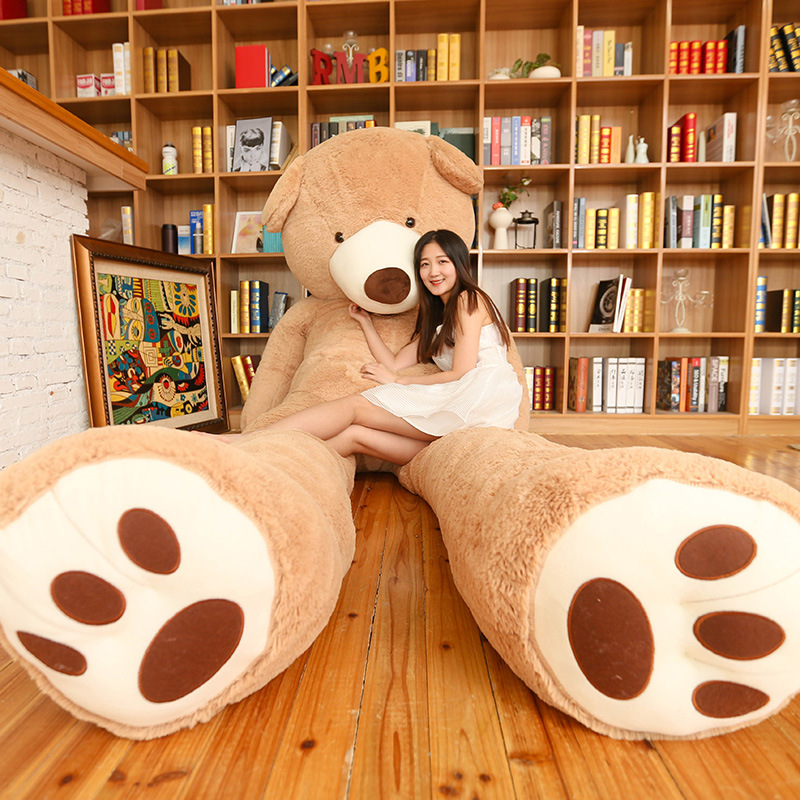 Product Best Seller
Lazy Sofa Bean Bag Chair Shell

Men's Winter Fleece Hooded Thermal Jacket

All-Match Casual Shade Baseball Cap